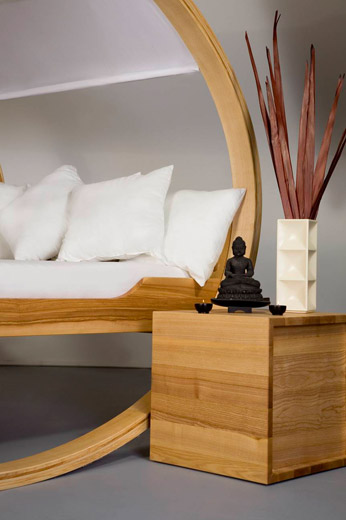 Welcome
on the new "Private Cloud" website.
28.04.209, Copyright © 2009 - Manuel Kloker
Private Cloud is the unique and patented rocking bed.
Our rocking bed makes it's career. From June on our masterpiece is going to be part of the daily soap "Sturm der Liebe" on German television. The successful series is watched by up to 3.2 million people and has already been sold to 22 countries. We can't wait to receive the numerous letters!

The patented rocking bed is fascinating everybody. On the huge sales floor (about 20.000 sqm) of our trader Dodenhof, the bed is the "most-touched" exhibit. Take your chance and become a "Private-Cloud" - trader!
We are working hard on new models and will release them soon. So have a nice stay on our Website and feel free to contact us if you have any questions.
Your Private Cloud Team